Zero-G Norther Lights Pad Machine - Kontakt Instrument

Zero-G Northern Lights Pad Machine is a multilayered Kontakt instrument containing almost 6GB of brand-new audio content and giving you more than 970 original and unique sounds. Multi-layered patches utilizing every possible and impossible sound source. From rare modular synthesizers to metal and sounds from the Norwegian natural environment. All with one thing in mind – to create the most amazing pad sounds ever made!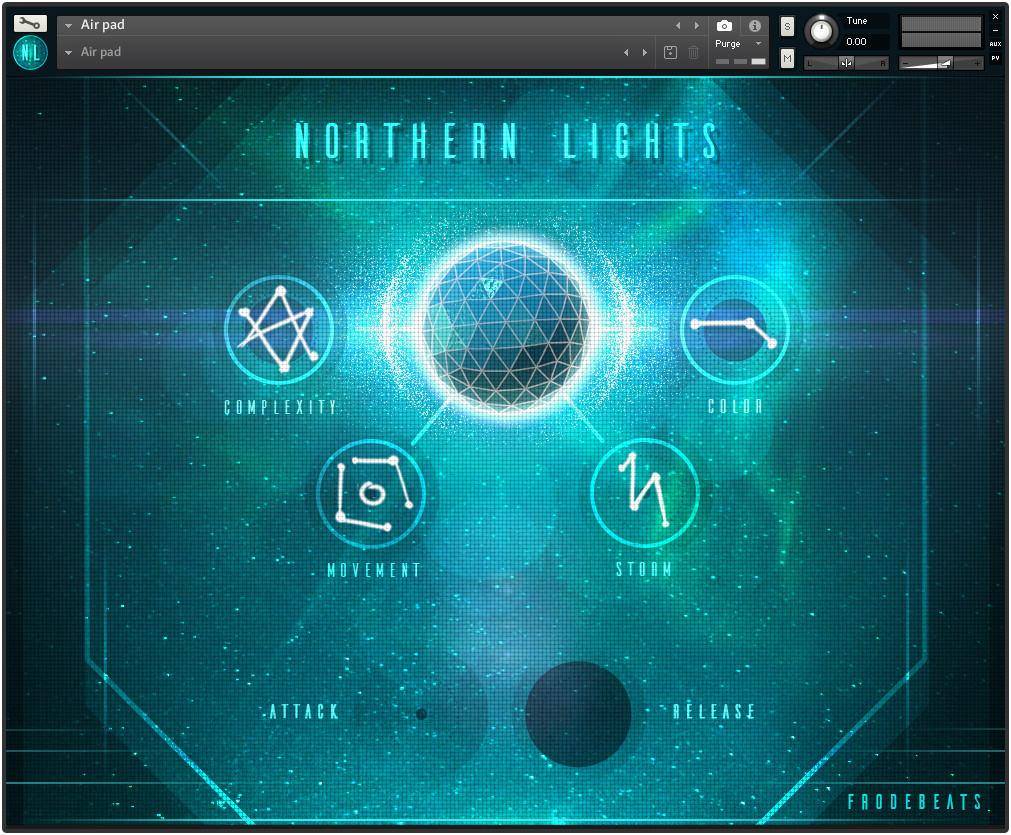 For those of our customers who aren't familiar with you and your work, could you tell us a bit more about your background?
I am in reality educated in economics and marketing. My background in sound really just started with my parent's organ. A really cheap technics organ but with a spring reverb and cool bass pedals that sounded really beefy. The whole organ had its own big speakers and it really shook the room! My mother would also play that thing all the time, so I got pretty accustomed hearing sounds on a daily basis. One day I opened up the organ with a screwdriver and tapped the spring with my finger and from that moment, I was sold.
What inspired you to start producing sample libraries?

I like the process and everything involved, I also like big, big projects that seem hard to overcome and making an instrument truly is such a task. The process is also for me 100 % creative with no holding back, no rules and no boundaries. It just is a perfect outlet for how I see sounds.
What sources of inspiration and education did you have when you first started producing music and software?

Music and movie soundtracks and basically the things I hear in nature, factories and found sounds. Little sounds and very, very big sounds are a favourite, also sounds that are way back, if that makes any sense? If I succeed capturing a tiny element of a big whole, then I'm happy. For some reason I do not like the sound of wood and I really hate sync sounds. With a passion. I am also lucky that I have synesthesia, not being pretentious here (this is a common type) but synesthesia helps. I see sound in colour, so it is easier getting to where I want.
Your focus is to only use analog equipment - what would you say are your favourites?

Favourite monosynth is Korg Minikorg 700s for its weirdness and grit and ARP 2600 for its compactness and pure sound. I am a big and longtime fan of early Mute records. I guess that sound from that period just got stuck in my mind and stayed there. I have used only analog sounds for this library but I used some digital techniques also (morphing, spectral, granular). But mostly analog (additive, modal, FM, comb, analog Karplus strong, AM, subtractive, feedback…).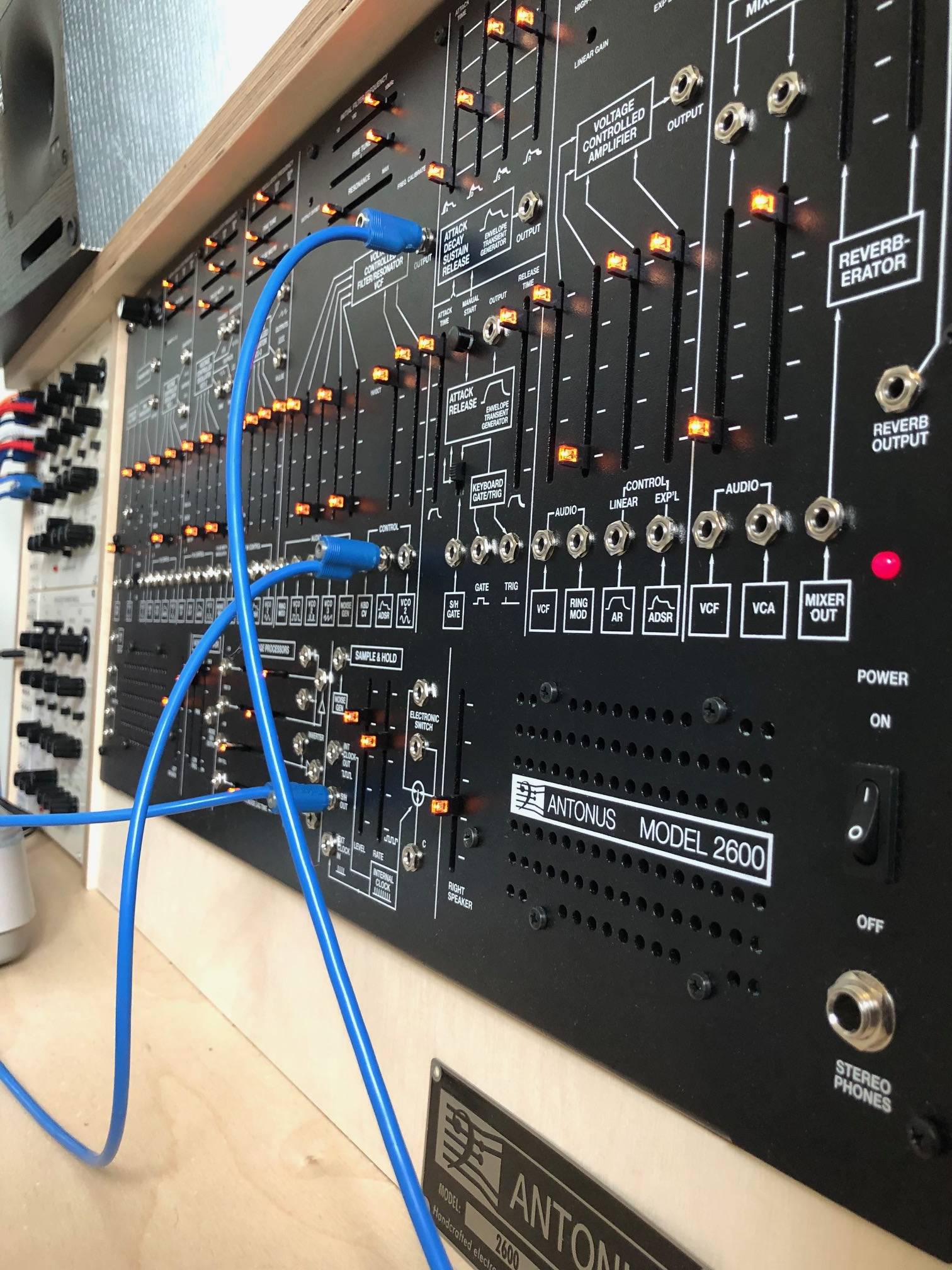 How have you used these in your sound design and sample libraries?

The minikorg have a great pallet really, if you tune it way, way down via CV and compress it, you get the sound of pure electricity! The 2600 is also in there but is a little minimal for extensive sound design compared to a big modular but still great for percussion and dark drone stuff. Used as an instrument, playing, it really shines and is a great machine. I have used them in all kinds of ways, but the 700s proved to be a great source for base samples for pads in some of the presets.
Given your love of analog kit - are there any specific virtual instruments which inspire you today?

More effects probably than instruments. But instruments utilising techniques not manageable with analog equipment (ex, resynthesis, morphing) is interesting. Kyma also have a lot of interesting stuff. Also big complex sounds like advanced pads. There is only so much analog can do without you getting totally rain man and psychotic. I have the Moog one 16 voice and that is the most advanced analog poly ever made (Matrix 12 close second). But trying to recreate Northern Lights Pad Machine on that thing with a reasonable voice count, is futile. Also digital is better in some respects. Getting exact starting points for a detune voice modulation, controlled unison, FM, 35 + other synth techniques, just to mention some things from the top of my mind.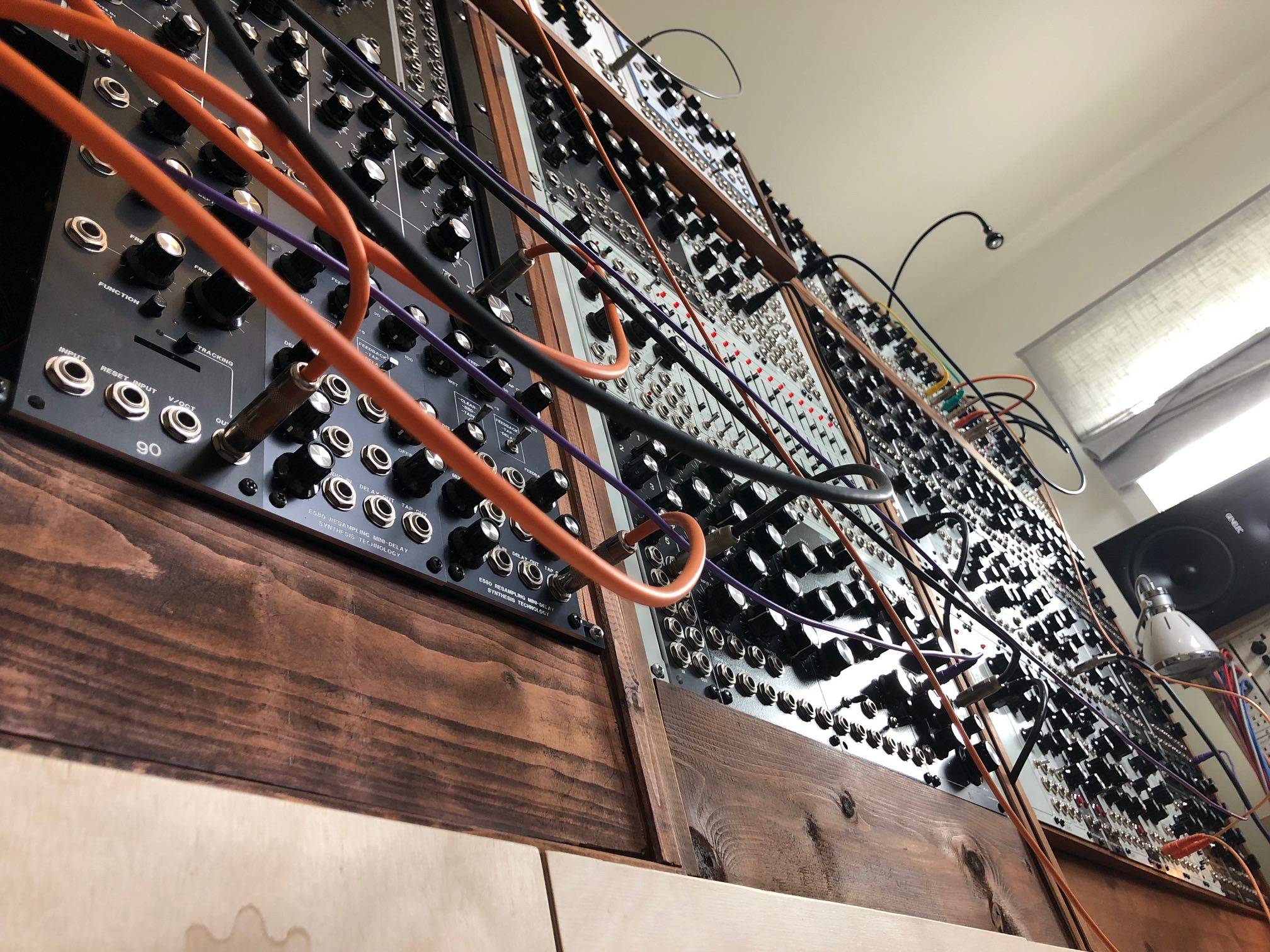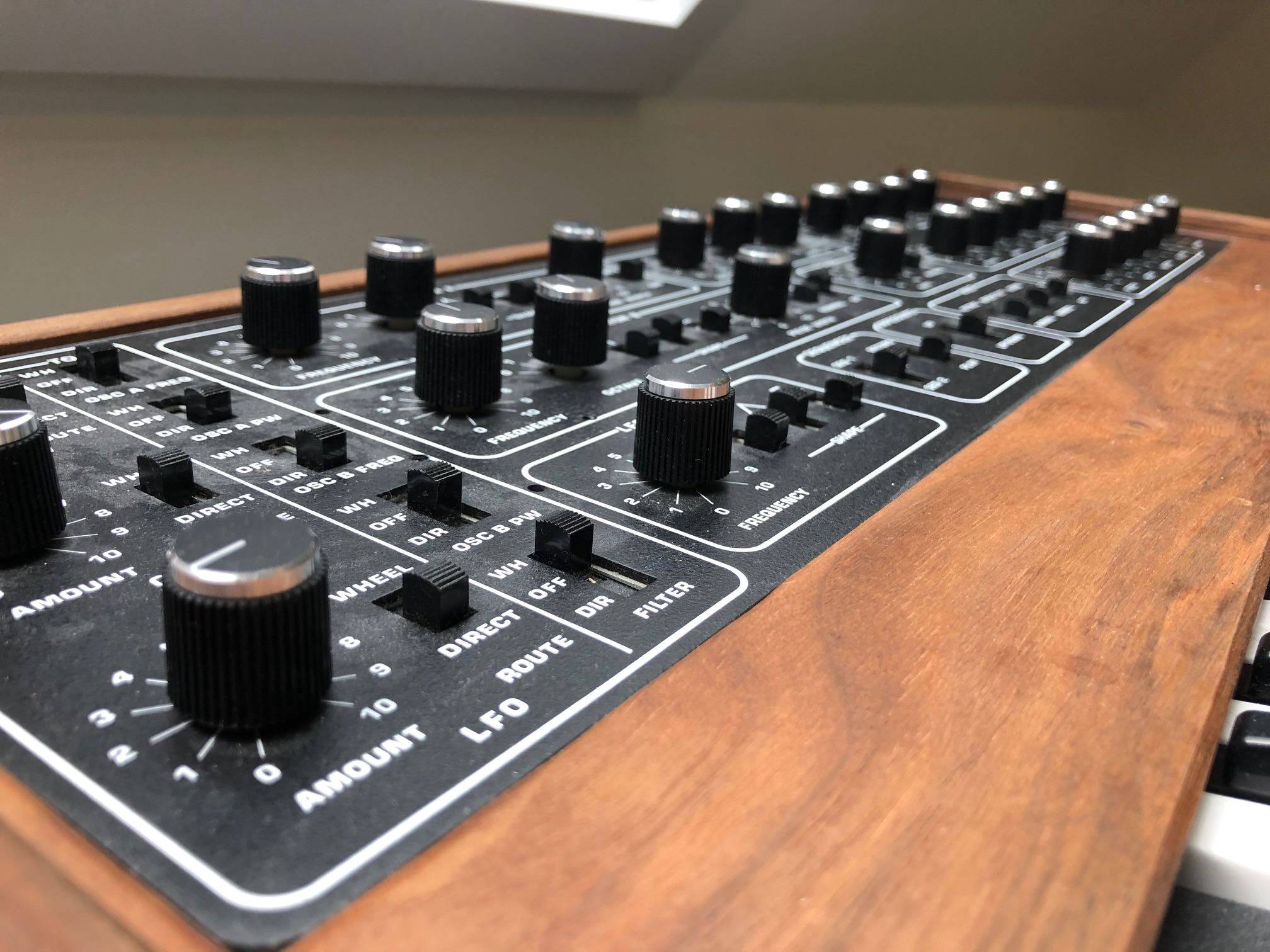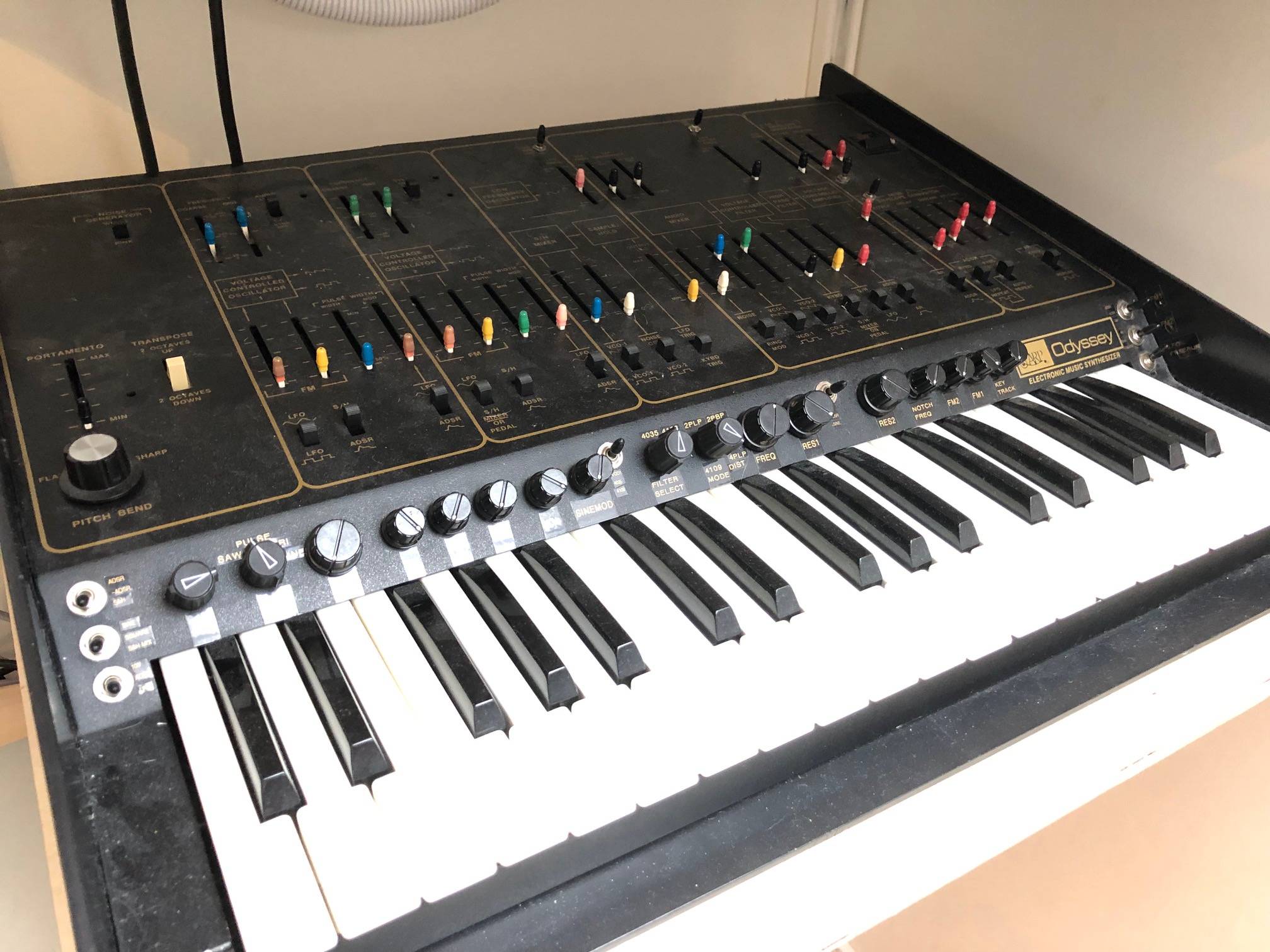 There are so many virtual instruments and sample libraries available these days - do you feel that this is a good thing or is less sometimes better?

I think more is good! But have it all but focus on little bits at a time. Do not think about the whole palette all the time.
Does the process of creating a virtual instrument/plugin get more challenging as technology advances?

I think technology is not moving as fast as I thought it would. I do not have the complete 100% overview, but I feel there are way more creative paths to follow. Messing up the concept a bit, trying to get people to use their ears instead of eyes is the biggest challenge, I think. That is a big thing with Northern Lights. I did not want standard controls. I want people to listen, play around and get interested in sound.
Northern Lights is a truly fantastic product and is capable of producing extraordinary sounds - what was your inspiration behind this library?

Inspiration was Norway and the colours we see here. The ever changing seasons. The sea, colours in the sky, fog, ice, storms, little sounds and big sounds. I also wanted to be fully creatively driven and worry about controlling everything later.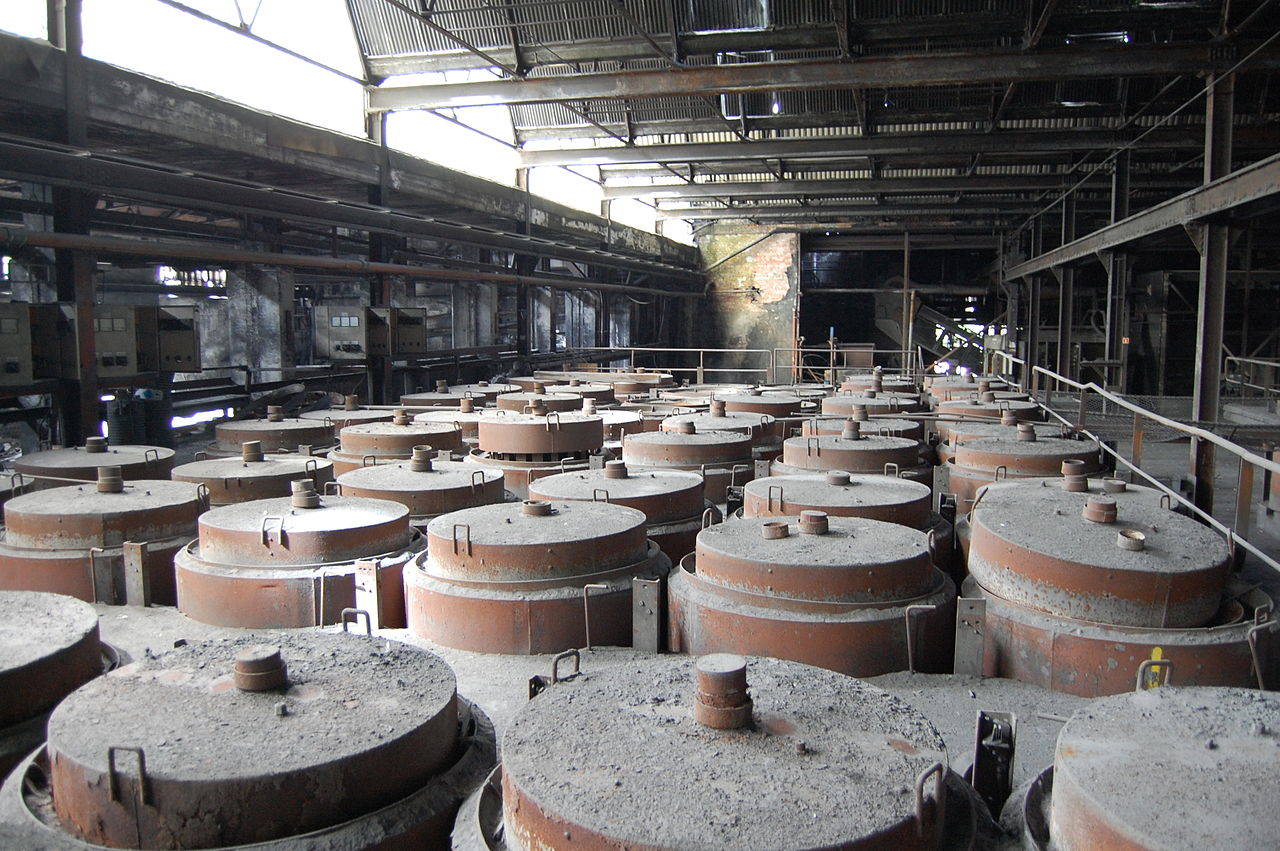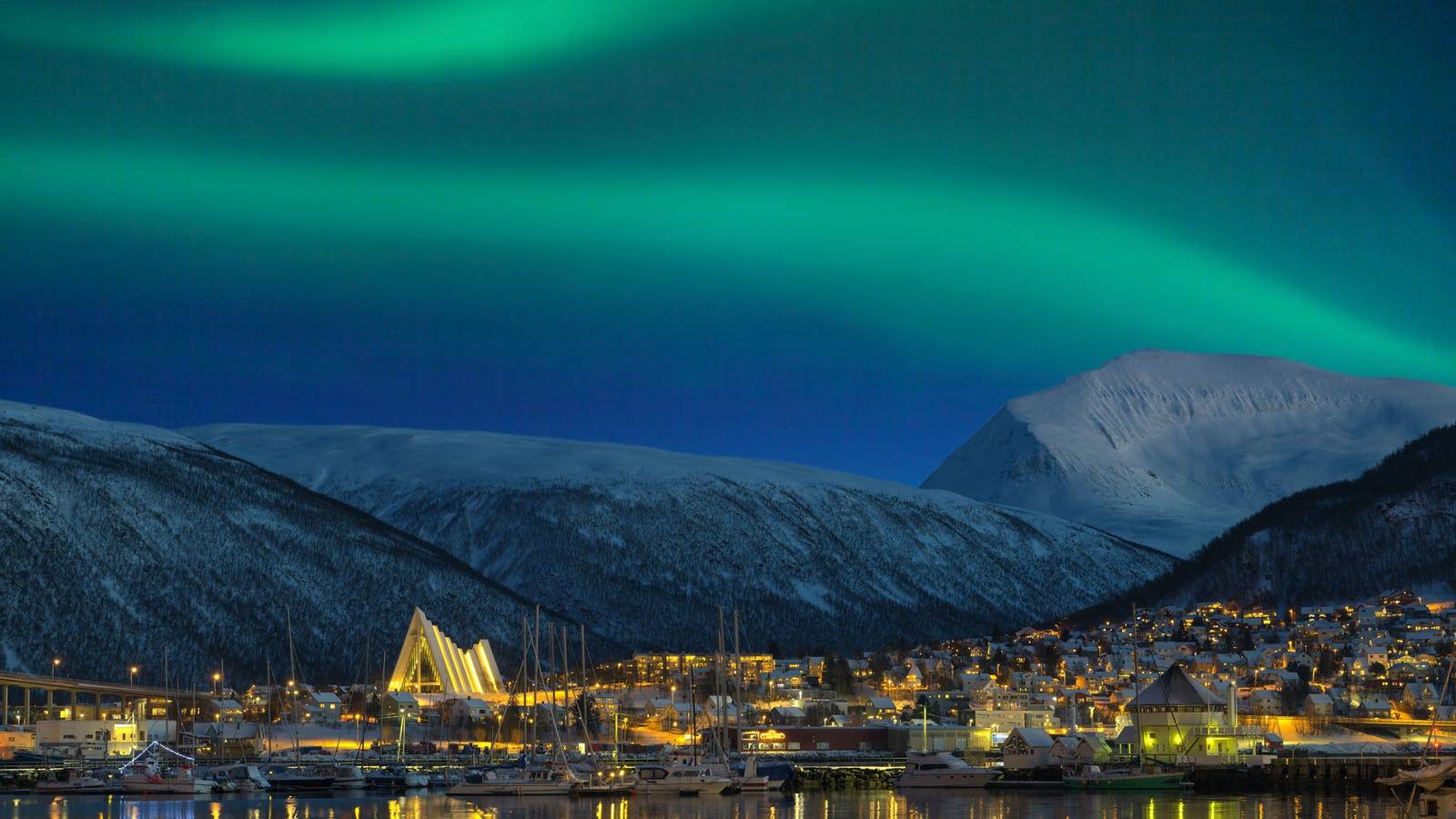 Can you tell us about your favourite features of Norther Lights?

The intuitiveness of it. The spectra of sounds. Ease of control.
What are the other stand-out features that potential users should be aware of?

That the sounds behave in different ways depending on how you play it. Layers and modulation act on how long you hold the note, how hard and quick you hit it. It is a big deal and something I work very hard on. So, explore it and play it a lot to find out.
So, a customer loads Northern Lights into Kontakt for the first time, what's the first thing you would suggest they do to really get a feel for the potential of the instrument?

Mess about really. Try out different presets to get you in a direction and then try to make your own presets. Try to get a feel for the flavours in the different folders. Also, when times goes by, go behind the scenes and see how the programming was done. There is no template and one set up for all sounds. There is a lot in there. See how it is done and try to put your own samples in there also.
Who do you think Northern Lights is most suitable for and why?

Popular music, EDM, scores, experimental, signature sounds. I think, if you are looking for pads, you will find what you are looking for in Northern Lights Pad Machine, no matter what kind of music you make.
Do you have a relaxed approach in the initial stages of producing a sample library or do you focus on a specific sound?

No. I focus totally on where I'm heading and have a clear vision of what I want to achieve and I also get very frustrated if I do not get there, sorry to say!
Do you have plans to produce more sample libraries in the future?

Yes! I also have started to work out the idea in my head. A really interesting concept, but it is still in the planning stage. Producing an instrument takes years, so the concept and idea have to be good. Isn`t it something like "Quality of idea x ability to finish = degree of success". It is a great formula and very few people score high on both idea and ability to finish. Steve jobs was one individual who scored very high on both parameters. Others, we will just have to try our very best!
Neil Davidge - Record producer, songwriter and film score composer

"Northern Lights is not so much a sample library as it is a living, breathing performance synth, always surprising in an inspiring way. It's wonderfully expressive and characterful. Each patch allows me to morph between various characters and dimensions, from subtle shifts in tonality to extreme warping. I love it, it's a work of art. It's gone straight into the top 5 of my favourite libraries."