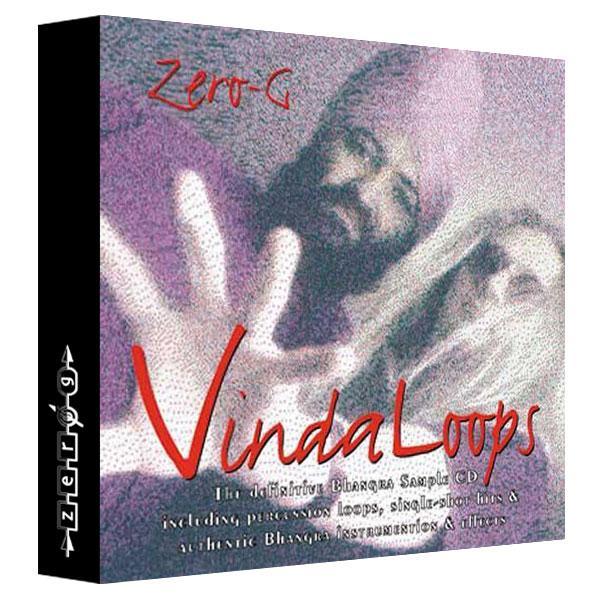 Vindaloops
Over 420 authentic Indian percussion loops, plus selection of vocal phrases and Asian stringed & wind instruments
From the same producers who created the incredible 'Deepest India' collection (Hoggie and the Turbinator), comes Vindaloops!
This library contains hundreds of 1 and 2 bar loops played mainly on Tabla and other Indian and Bhangra percussion.
More than 420 loops and breaks are included, played on Dhol, Dholak, Ghara, Tabla, Chimpta, Taliaan, etc.
Vindaloops also includes Female vocal phrases, shouted Male phrases plus a few single notes on Asian stringed & wind instruments.
For more detailed info on the contents of Vindaloops, please take a look at the PDF of Contents.
Please note that this download version of this product does not contain the single hits that were included on the original Vindaloops audio CD.
"Never before have so many Bhangra ingredients been offered to the masses in such accessible form"
- Sound On Sound Magazine, UK
--

"It's an ideal CD for anyone into Bhangra or world music"
- Future Music Magazine, UK
--

"Wonderfully expressive and expertly played"
- Keyboard Magazine, USA
--

"They're all incredibly well played, well-recorded and highly usable samples. Anyone in the business of making house, jungle, bhangra or indeed any other genre of music will not be disappointed"
- The Mix Magazine, UK
Download Size (zipped file):
Info & Quotes
"Never before have so many Bhangra ingredients been offered to the masses in such accessible form" - Sound On Sound Magazine, UK
"Wonderfully expressive and expertly played" - Keyboard Magazine, USA
"They're all incredibly well played, well-recorded and highly usable samples. Anyone in the business of making house, jungle, bhangra or indeed any other genre of music will not be disappointed" - The Mix Magazine, UK