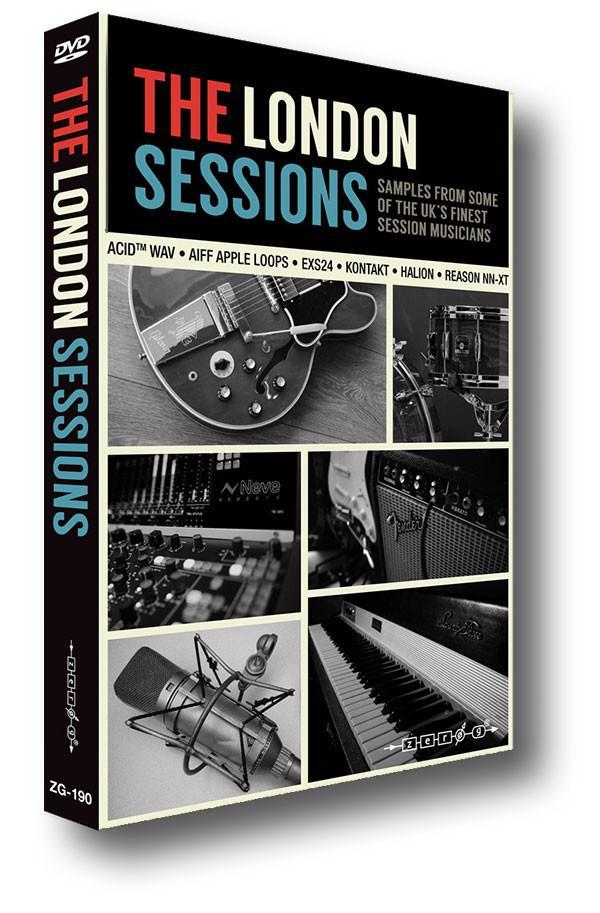 The London Sessions
Over 5 GB of samples from some of the best session players around bringing top quality live playing
Welcome to The London Sessions - an extensive samples collection from some of the best session players around all recorded in glorious 24bit audio and delivered in multiple formats. This top quality live playing will brighten up and bring life to your tracks.
Imagine that you had the pick of the best session musicians in London. Musicians who have played for artists as diverse as Amy Winehouse, Chaka Khan, Robbie Williams, Lily Allen, The Specials, Whitney Houston, Ronnie Wood, Mika, Tiny Tempah and Kathryn Williams.
 
Then imagine you record them in one of the best known studios in the world, Dean Street in Soho, London. A studio that has played host to the likes of David Bowie, T-Rex, Thin Lizzy, U2, The Smiths, Robert Plant, Pink Floyd, Tina Turner, Black Eyed Peas, Noel Gallagher, Tinchy Stryder, Plan B, Frank Sinatra and Dusty Springfield to name but a few.
 
You create 16 unique brand new songs in a wide variety of styles from cool retro & soul à la Mark Ronson to lounge, rock and funk all with the characteristic sound of players who have backed Amy Winehouse and many other incredible artists. Record it all through a Neve console and mix on an SSL Duality. Then you strip each full length song into its individual tracks and cut those into manageable parts that can be used as the user sees fit.
 
Producer, programmer and engineer Jake Carter has done just that and created a library of 1700 samples of the utmost quality in terms of musicianship, songwriting and recording quality - all programmed to work in your favourite music software.

All the samples in this library have been pre-cleared and are 100% original and royalty-free for your musical use without any additional licensing fees.
Sounds Featured:
The mainstays of each track are:

Drums,
Bass,
Electric and acoustic guitars,
Piano,
Organ
and Synth
But there are also:
Luscious live strings,
Loads of percussion,
Plenty of kicking brass,
Some woodwind,
The odd vibraphone, clarinet, music box, mellotron, harp and even some scratches, vocal fx and mandolin.


Formats supported include:
Acid™WAV
AIFF Apple Loops
EXS24 Instruments
HALion Instruments
Kontakt Instruments
Reason NN-XT Instruments

For more detailed info on the contents of The London Sessions, please take a look at the PDF of Contents for a complete list of contents and descriptions.
Download Size (RAR files):
Parts 1 - 7: 953 MB each
Part 8: 328 MB
Info & Quotes
"16 construction kits produced by Jake Carter and a crack team of London session musicians. Stylistically, it's a mixed bag, from soul and funk to rock and 'retro', and the production is first class. As construction kit libraries go, this is one of the best we've heard. There's plenty of material for each kit.." - Computer Music Magazine, UK
"What is most appealing about The London Sessions, though, is the liveliness of the performances. There is a sort of no-nonsense approach to the whole thing, which adds character to the sounds and makes them all the more useable" - Sound On Sound Magazine, UK