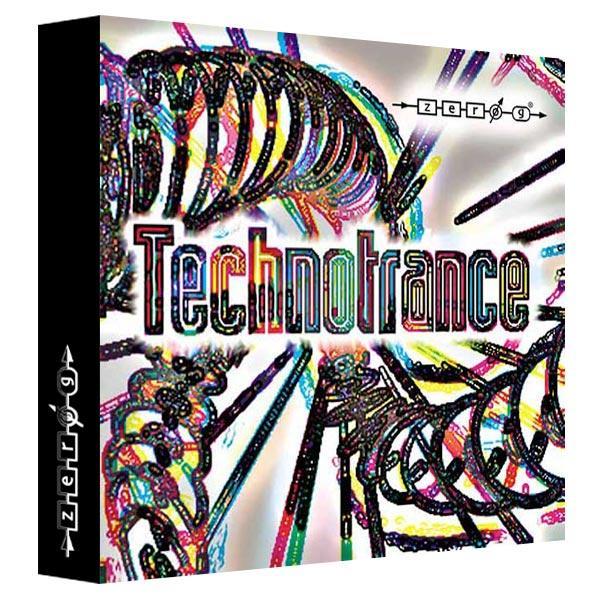 TECHNOTRANCE brings you a huge collection of classic synth & FX samples from the 80's, arranged in logical easy-to-find sets. If seriously squidgy sounds are your bag, then this classic collection could send you on a whole new trip: Rave synths, FX, Basses, Stabs and 'Tinklers', Thundering lead sounds and squidging acid lines are the order of the day along with useful 'alternative' bass sounds, pads and risers.
The cross-faded 'trancers' section is ideal for people who lack an analogue synth in their setup; the 'Top 20 Stabs and Hooks' will yield ideas for complete tracks; and the Moog Basses are invaluable. We've also included a selection of ethnic instruments and percussion perfect for those evocative tribal styles.
Here's a breakdown of content...

1. Classic Rave Synths, Special Rave FX, and Rave & Hardcore Basses. Experience the sheer power of these sounds - 'Only for the headstrong!'

2. Progressive House hooks and Top Twenty Stabs - The sounds that stay in people's minds so that they'll be able to remember your track after first hearing it in a club, shop or on the radio - Strictly for the dancefloor!

3. Techno Synth FX+Chords / Techno Piano Chords. Weird and wonderful synth FX to add spice to your track!

4. Breakdown Pads. Choice of dreamy chords and single notes.

5. Cross-faded Trancers and Filtered Synths & Basses. Get some 'movement' into your tracks with these PROGRESSIVE sounds.

6. Acid Basses & Bubblers, along with Talking Basses. The language of Acid from A to Z and more.

7. Top-end Tinklers and Euro-style Synths. The sounds to give your mix that cutting edge - a good balance to the unconventional - very Trancey!

8. Analog Corner - Selection of old Wasp, Moog, ARP and Juno straight-off-the-wall Synth FX.

9. Shattering Sub Basses. Watch the speakers!

10. Classic House & Garage FX. Stab Piano, Organs & Sax and Garagey Organ Chords. Only the most essential!

11. Industrial FX. Assortment of 'Klings & Klangs'.

12. Ambient Atmospheres. Dreamscapes etc.

13. Ethnic Experiences. Progressive Percussion, Synths & FX. A touch of the exotic and very NOW.

14. Effected Drums. Reverberated Snares, Flanged Hats - NOT an old beatbox collection!
Info & Quotes
"Will help budding samplists to hear what they can do with some well-chosen sounds... A good deal of sonic punch... the rave element will be well satisfied" - Sound On Sound Magazine
"Fans of the rave/dance genre will not be disappointed" - HOME & STUDIO RECORDING Magazine
"If seriously squidgy sounds are your bag, then this sample CD could send you on a whole new trip" - MUSIC TECHNOLOGY Magazine