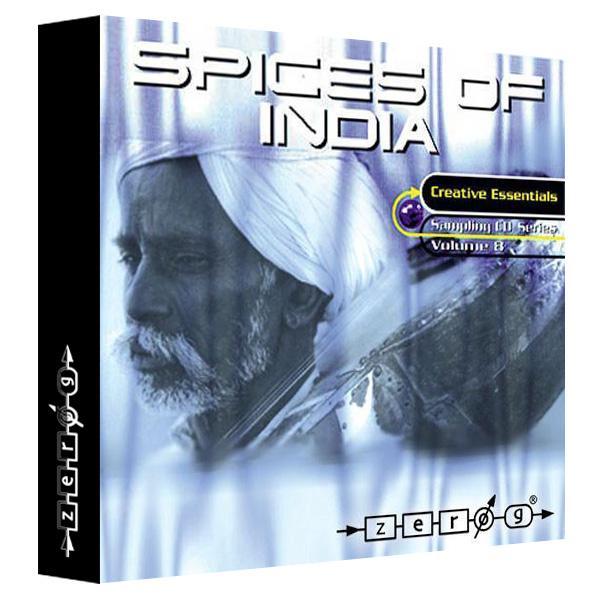 Spices Of India
Hot selection of Bhangra rhythms, instruments, vocals, hits and phrases
Welcome to Spices of India - a hot and spicy selection of Bhangra rhythms, instruments and vocals, hits and phrases.
The emphasis is on rhythm and percussion, presented as sampled loops. The Dhol, Dholok, Ghara and Tabla, amongst many others are included, as well as some enlightening vocal extracts.
The samples, loops and breaks are grouped in homogeneous "kits" of similar sounds and tempos, but there's no reason why you shouldn't mix and match as you please.
In order to help make the rhythm cycle of each loop more comprehensible to western ears we have generally looped samples over 2 bars - except breaks, fills and rolls, which are normally not looped.
The samples have been collected over a long period of time using a variety of samplers.
Instruments include:
Tumbi loops,
Al Progman,
Lovers Dholak,
Balti Vox,
Tomi Tablas,
Wom Dholak,
Boose Tabla 'n Dholak,
Bombai Soundz,
Tizzi Tablas,
Dafak Dhol,
Master Vintage Loops,
Onion Baja,
Puri Percussion,
Vintage Cutz & Vintage Tablas.

Dhol - A large drum played with a pair of sticks. It is loudand lacks subtlety. Originally used mainly in tribal and rural areas at weddings and similar happy events.
Dholak - A drum made from hollowed wood, fat waisted and tapering towards the ends. The two drum heads are of skin stretched over hoops. Played with the fingers.
Ghara - is a porous earthenware pot. It is played withthe fingers, usually with metal rings on them.
Tabla - Consists of two drums. The tabla is the righthand drum and the banya or dugga is the left. Both drumheads are of skin, but the body of the dugga, the bass drum, is metal, and that of the tabla is wood.
Chimpta - Long metal tongs with tamborine like discsalong both arms. A ring attached to the closed end plays complementary rhythms.
Tumbi or ektara - simple one-stringed instrument.
Taliaan - finger cymbals.
Kerwa - straight 8-beat rhythm cycle.
Dugan - double speed rhythm.
Tirkat - a rhythmic percussion figure used a lot in virtuoso displays of technique.
Tora - a rhythm break.
Please take a look at the PDF of Contents for a more detailed listing.
IMPORTANT NOTE: A lot of these loops were originally played without a click track so b.p.m.s are given approximately - you should therefore be prepared to experiment with loop lengths and tempos to give the best feel for your particular groove.
Download Size (zipped file):
Info & Quotes
"An accessible, wide ranging and inspiring introduction to the sounds of India" - The Mix Magazine, UK
"A bit of a gem... bags of superb, intricately played loops" - Future Music Magazine, UK