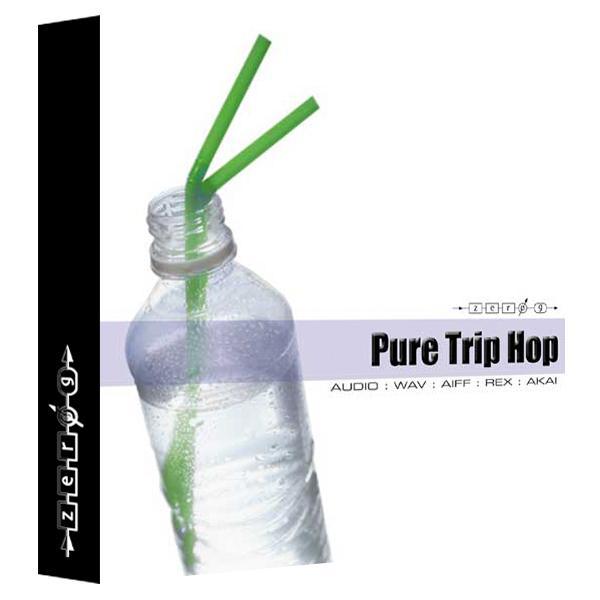 It's difficult to define trip-hop, and most trip-hop artists deny they are part of any scene at all. Often described as "instrumental hip hop", emphasis is on the music itself but every DJ producer has their own way of keeping a track alive so there can never be a distinctive trip-hop sound.. It takes ideas from jazz, blues, hip-hop, dub, ambient, even classical music. 
PURE TRIP HOP draws its inspiration from artists like DJ Shadow, DJ Krush, Wagon Christ, Depth Charge, Attica Blues, U.N.K.L.E., and even The Chemical Brothers. It's a wide ranging set of ingredients for constructing accomplished trip hop, including 30 musical pieces divided into their separate elements plus extra helpings of beat loop samples, bass lines, EP chords and drum hits. Keys and BPMs are indicated.
Download includes ACIDized WAV and REX formats only.
Info & Quotes
"This set is sonically adventurous with a wide range of useful samples... this is a comprehensive collection. Awarded the Future Music PLATINUM AWARD" - FUTURE MUSIC Magazine
"A barrage of pretty clean and slick construction kits gets things started... this is one for those who like their trip-hop a little more upbeat" - COMPUTER MUSIC Magazine
"The quality of the grooves is uniformly excellent - crunchy and compressed, quantized with a little swing, and dry enough to leave the plug-in or processing choices up to you. But it's the keyboard and bass sounds that really stand out: throbbing, vinylized Wurlitzer chords; arcing Mellotron sweeps; 30 gorgeous electric piano samples; and loads of tony, acid jazz-approved electric bass riffs and lines. That's not to say that the drums aren't happening. For a programming buff, it's pure ambrosia: MPC-2000 and SU700 users, look alive... Hip and very musical... In the final analysis, the samples themselves satisfy the most basic criterion of a good sample: they're inspiring" - REMIX Magazine