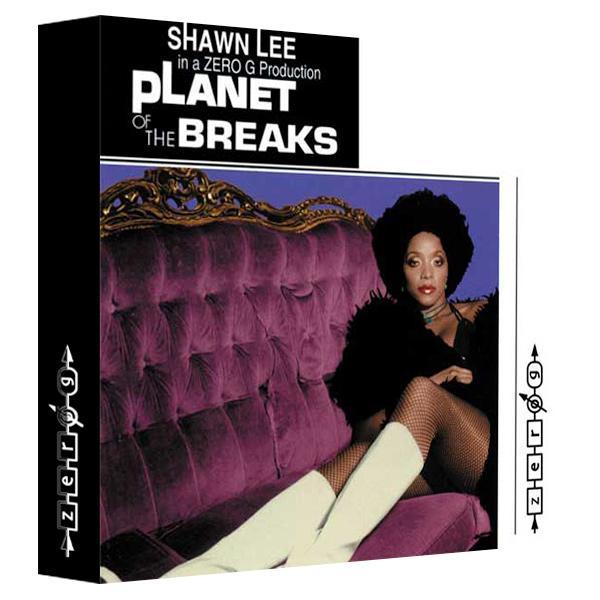 Planet Of The Breaks
The original, multiple award winning, Planet Of The Breaks library
This sample library deservingly won multiple awards in various top magazine reviews. It's difficult to find both rare and unused drum breaks - in fact, almost an mission impossible. Planet Of The Breaks introduces a new generation of 'Raw-funkin-dirtyass-boogiebeats' to sample. Original loops that mix old school style and sound with the sonic science of the new school. Drums recorded through vintage analogue and valve gear then digitised, sliced, tweaked and freaked.
This ain't no ordinary sample set by some famous drummer. This stuff is dope! A SERIOUS production tool for the discerning dance producer - each break has been individually created with mad love using a wide variety of production, miking, processing, recording and sampling techniques.

Practically every make of drum kit out there has been played and recorded at twenty different studios in London and Los Angeles. Variety of sound is a key element in any great sample library and a huge effort has been made to deliver lots of raw breaks for your own sonic interpretations and mutilations. Hell, we even cut to vinyl and mastered off that! Planet Of The Breaks delivers!

Info & Quotes
"Performance-wise he always seems to hit the mark, and this CD is as much about what can be achieved through classic musical understatement as it is about blindingly good dance floor material....It sounds great, and it samples like a dream. Awarded FIVE STARS" - Sound On Sound Magazine
"This CD is at the top of its class. No doubt about it, Planet of the Breaks is a Key Buy winner, and a disc that I'll be adding to my sample library" - KEYBOARD Magazine
"The result truly is a unique set of loops and breaks which stand head and shoulders above the competition" - THE KNOWLEDGE Magazine
"Featuring some of the most imaginative drumming and production you'll hear on a sample CD... It's the nearest thing you'll get to booking in your own top drummer and producer. An absolute essential. Awarded the Future Music PLATINUM AWARD" - FUTURE MUSIC Magazine