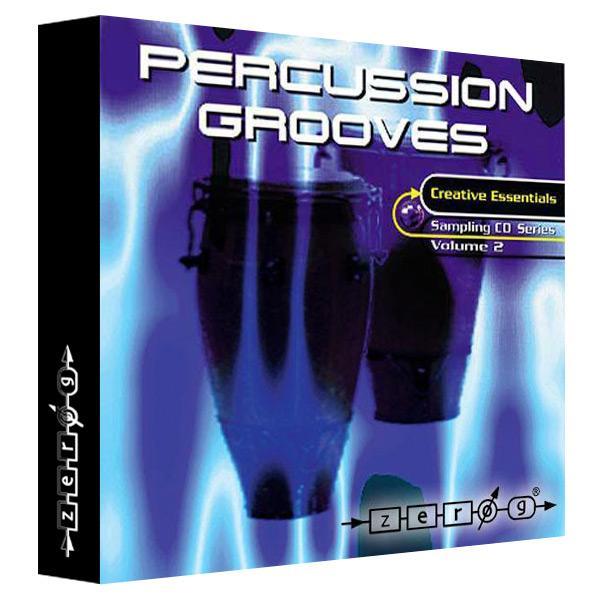 Percussion Grooves
Percussion grooves and samples, performed by top percussionist Maurizio Ravalico
Only the finest percussion grooves and samples, performed by top percussionist Maurizio Ravalico. These sampled percussion grooves will add a live and exotic feel to your rhythms.
A wide range of instruments are used, including Congas, Cowbells, Guiro, Shakers, Triangle, Tambourine, Agogos, Bongos, Caxixi, Djembe, Frame Drum, Shekere, Maracas, Bamboos, Bells, Gong, Finger Cymbal etc. Tempo for each sampled rhythm is provided.

This fine collection of grooves takes a no-frills approach to percussion. It is segmented by repeated shaker, caixixi, conga and tambourine looped grooves, beginning at a sedate 68bpm and gradually moving through the gears to a wrist-breaking 132bpm.
They come in two flavours - straight 16s and shuffle grooves - and account for about 90 of the loop total. They're all workhorse patterns, nothing frilly or fancy, and played not programmed.

Between the bpm levels lies the real colour salsa grooves, funky congas, double-headed iya drums, and the occasional spicy full-on batucada or surdo/pandeiro...so, think carnival time!
The collection ends with one-shot bells and shaker rolls, plus useful gongs. Where appropriate, ACIDized versions are also provided of the loops.
For more detailed info on the complete list and descriptions of the contents of Percussion Grooves, please take a look at the PDF of Contents.
Download Size (zipped file):
Info & Quotes
"Really tasty stuff... An excellent way to beef up a wide range of music" - The Mix Magazine, UK
"Percussion Grooves is a utilitarian collection for those who don't want to stray too far into ethnic crossover" - Future Music Magazine, UK