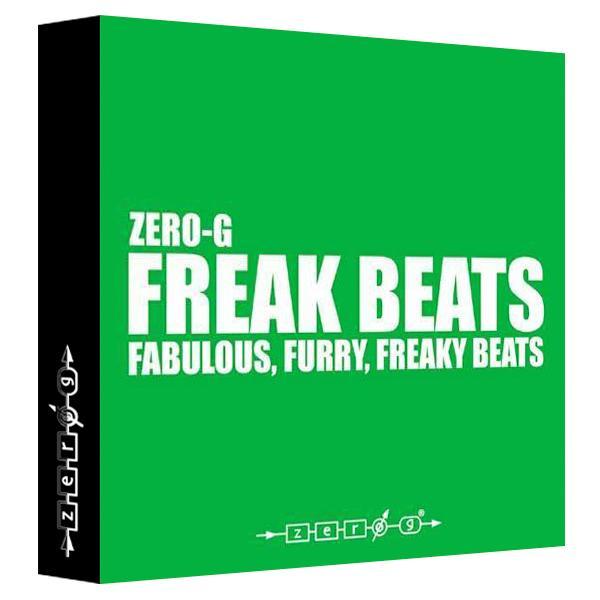 Freak Beats
A huge collection of dark and brooding beats to vibe to
A huge collection of dark and brooding beats to vibe to. Freak Beats covers lots of ground from Electro to Trip Hop, slow groovers to percussion lunacy. Tempo matched and grouped, sliced and diced for absolute compatibility with all software sequencers.. We know you'll freak out when you hear Freak Beats.
Freak Beats was produced by J. R. Beaumier aka J. R. Exley, an extremely experienced composer and producer who has been working in the dance music area since the early 80s.
From advertising and television music (Sony, Renault...) to pop records (Etienne Daho, Jean Louis Murat, Indochine), since the 90s J. R. has been busy remixing top artists (Silencers, Gypsy Kings, Peter Kingsbury, Indochine, Lambarena, Cerrone...) and produced the first French House Compilation in 1991 for Virgin Records.
He also co-wrote 'Human Nature' with Cerrone which made an appearance high in the Billboard Dance Chart with mixes by David Morales and Frankie Knuckles.

For more detailed info on the contents of Freak Beats, please take a look at the PDF of Contents.
"Feels like a comprehensive history of the drum loop, part one"
- SOUND ON SOUND magazine, UK
--

"Funky, feisty and with plenty of beats for your pound"
- COMPUTER MUSIC magazine, UK
--

"This is a great CD with lots of good ideas buried inside"
- NEXT magazine, Australia
--

"From pounding beats to nifty percussion fills, there's a huge scope for mixing and matching"
- THE BIRMINGHAM POST newspaper, UK
Info & Quotes
"Funky, feisty and with plenty of beats for your pound" - COMPUTER MUSIC magazine, UK
"Feels like a comprehensive history of the drum loop, part one" - SOUND ON SOUND magazine, UK
"This is a great CD with lots of good ideas buried inside" - NEXT magazine, Australia