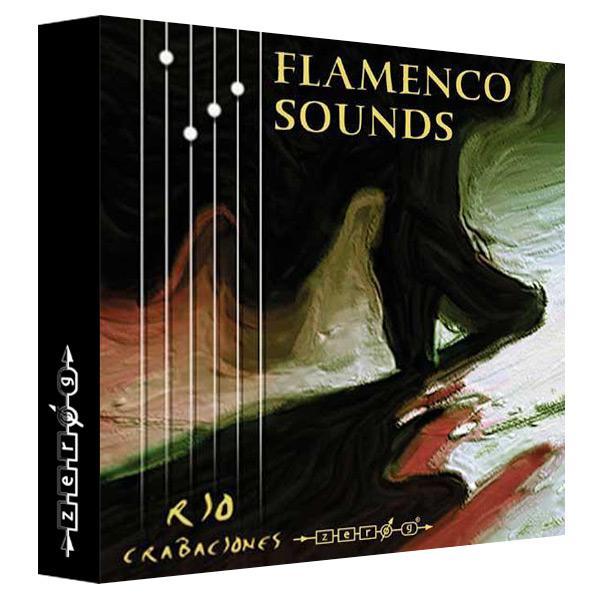 Flamenco Sounds
Connoisseur collection of essential Flamenco elements, authentic to tradition and recorded on location in Spain
Welcome to Flamenco Sounds. Recorded exclusively in Spain, this collection captures a wealth of traditional and modern rhythms and flavours played by original respected Flamenco musicians - names such as Ketama, Tino De Geraldo and Pedro Andrea among others.
Included in this library are:
Guitar rhythms,
Male Cantaor and Female Cantaora (vocals),
Tapping feet,
Solo tapping,
Castanets,
Shouted vocals,
Cajon rhythms.
A rich assortment of essential peasant-style elements to help bring out the gypsy in your music.
BPMs and key references are included where necessary.
For more detailed info on the contents of Flamenco Sounds, please take a look at the PDF of Contents.
Download Size (zipped file):
Info & Quotes
"All the building blocks you need to add either a hint of Flamenco to an existing track or construct your own Spanish-style dance floor smash.. This collection brings the feel of true Flamenco music into the realm of sampling" - Sound on Sound Magazine, UK
"Rhythmically speaking, the guitar stuff here is the business, played by expert Spanish connoisseurs of the style" - Future Music Magazine, UK
"A diverse range of samples that will lend a true Spanish flavour to a variety of styles, whether you're looking to emulate Flamenco music itself or for adding intriguing texture in other styles" - The Mix Magazine, UK