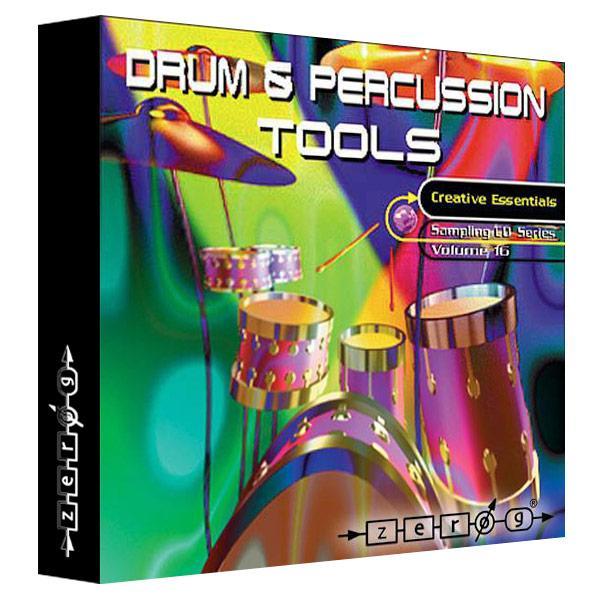 Drum & Percussion Tools
Over 300 rock and pop drum and percussion samples
Welcome to Drum & Percussion Tools: providing over 300 individual professional drum and percussion samples for use in Rock and Pop music production.
All the important ingredients are here including bass drums, snares, toms, hihats, cymbals and a big assortment of percussive samples.

Main kit samples are provided as dry hits plus separate reverb decays so you can adjust the balance of the 'wet' and 'dry' mix to suit the style of track you are working on.
For more detailed info on the complete list and descriptions of the contents of Drum & Percussion Tools, please take a look at the PDF of Contents.
Maximum flexibility and programmability!
Download Size (zipped file):