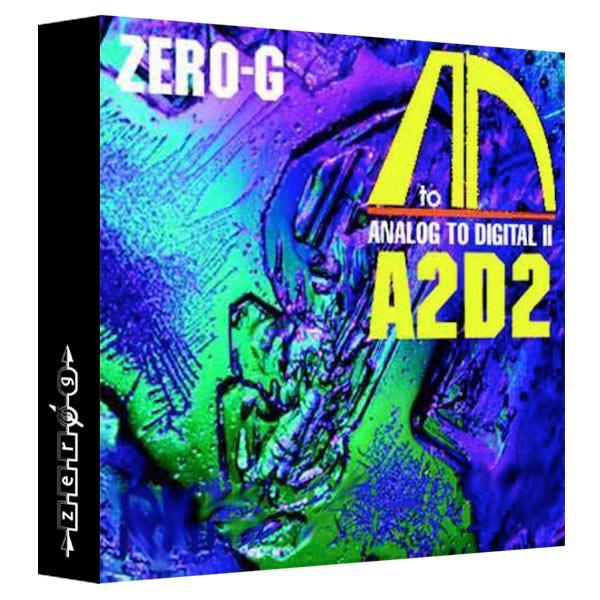 Analogue To Digital Vol 2
Nearly 500 MB of data in over 700 samples exploring the darker side of Dance production
The original "Analogue to Digital Vol.1" was raved about by Dance producers for its usability, inspiring qualities and versatility for use in everything from Trance to the hardest of Hardcore Techno.
This superb sequel "A2D2" features almost 500 MB of data in over 700 samples. The sounds are grouped into the following sections:
Atmospheres;
Loops and Tunes;
Drums and Percussion;
Keyboards and Synths;
Pads and Moods;
Special Effects;
Waveforms.
For a complete list of the contents of Analogue To Digital Volume 2, please take a look at the PDF of Contents.
Instruments used include:
Korg m1, EMS vcs3, Roland jd800, Emu vintage keys, Hammond b3, Yamaha tg77, Oberheim matrix1000, Roland d50, Vox continental, Korg dw8000, Sequential prophet5, Waldorf microwave, Clavinet Gem s2, Roland mc202, Akai s3000, Synare sensor, EDP wasp, Yamaha tg500, OSC oscar, Ensoniq ts10, Rhodes Minimoog, Sequential max, Korg monopoly, Sequential pro1, EMS synthi aks, Yamaha ry30, Emu morpheus, M400, Roland jd990, Korg wavestation, ARP 2600, Roland Jupiter6.
"The sequel is worth catching"
- SOUND ON SOUND magazine, UK
--

"A disc filled with some of the angriest sounds you're likely to come across... One for the fans of the dark, experimental or just plain scary side of electronic music"
- FUTURE MUSIC magazine, UK
--

"A myriad of analogue based paraphenalia"
- KEYBOARD magazine, USA
--

"Analogue to Digital 2 is a synthesiser hall of fame, from analogue classic to contemporary digitals"
- THE MIX magazine, UK
Download Size (zipped file):
Info & Quotes
"Analogue to Digital 2 is a synthesiser hall of fame, from analogue classic to contemporary digitals" - THE MIX magazine, UK
"A disc filled with some of the angriest sounds you're likely to come across... One for the fans of the dark, experimental or just plain scary side of electronic music" - FUTURE MUSIC magazine, UK
"A myriad of analogue based paraphenalia" - KEYBOARD magazine, USA