Zero-G ETHERA Soundscapes V1.2
The original Ethera Soundscapes with 3 powerful instruments, providing 16GB of stunning voices, versatile synths and ambient sounds
VAT will be calculated at checkout
GET 70% OFF THE ORIGINAL PRICE!
Buy Ethera Soundscapes V1.2 today and upgrade to Ethera Soundscapes V2.0
Simply use code ETHSS2UP in the checkout anytime you wish to upgrade to V2

When you buy Ethera Soundscapes V1.2 you will automatically join our Ethera Loyalty Scheme.
Use code ETHERALOYALTY in the checkout and get 20% OFF any other Ethera title today!
PLEASE NOTE: This product is already heavily discounted. You cannot use the Ethera Loyalty code above when purchasing this product.
The new newsletter subscriber $15 discount code will also not work when purchasing this product. To use this code the minimum spend must be $40.
All of the included samples are 100% original & royalty-free for your musical use without any additional licensing fees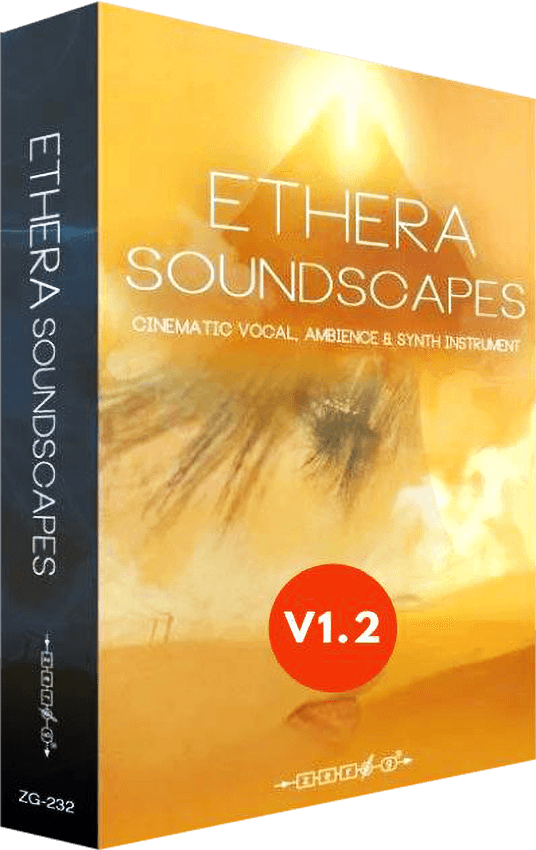 Brilliant
Just like Ethera, Ethera Soundscapes offers a top quality sound with variety. Claras voice is second to none and will bring any music project to life, coupled with the awesome voice of Marco to deliver a male voice to compliment. Soundscapes also offers pads and other effects that are very useable and easily tweaked to get the sound or effect that you may want. This software is top rate and is a must have for anyone wanting to add something special to their music.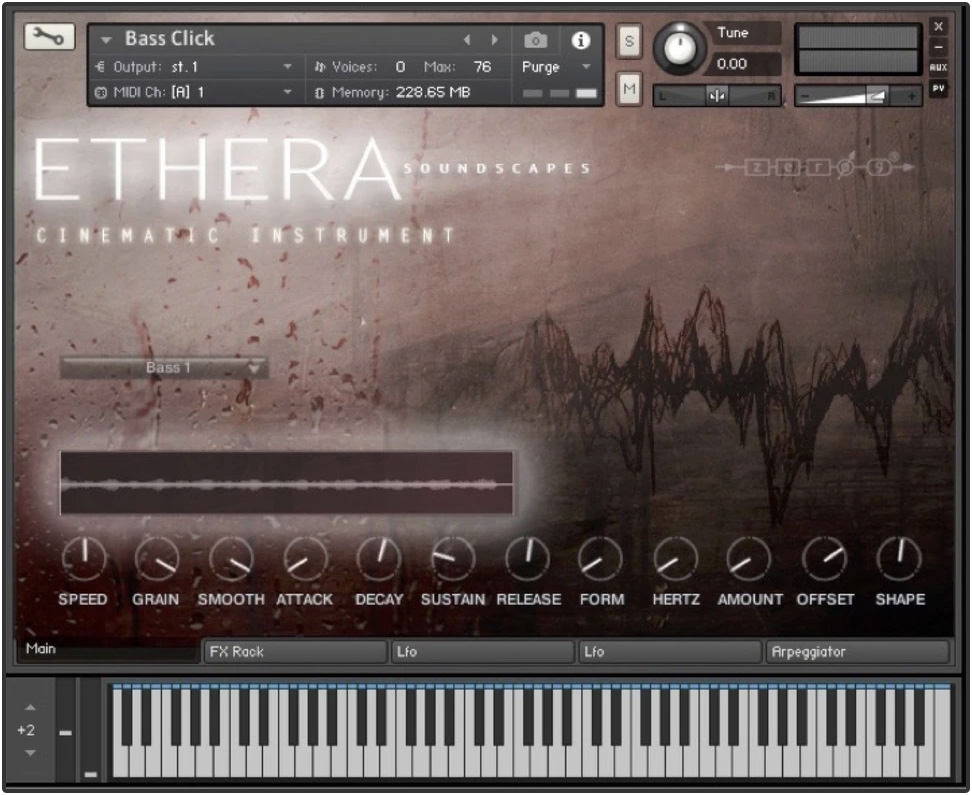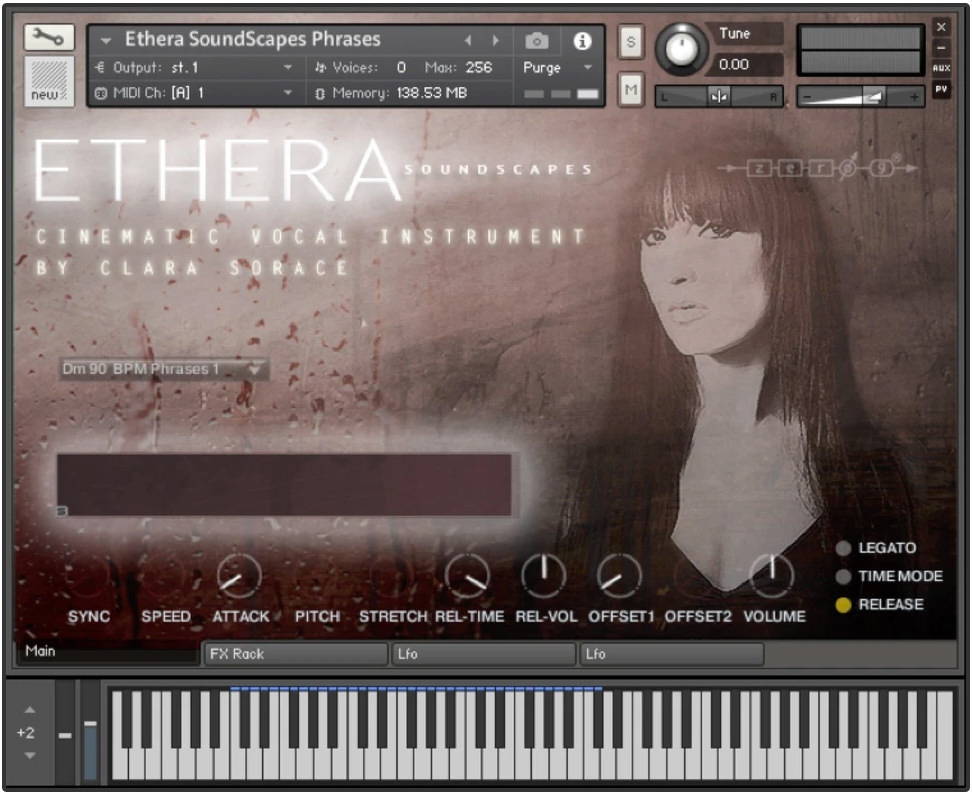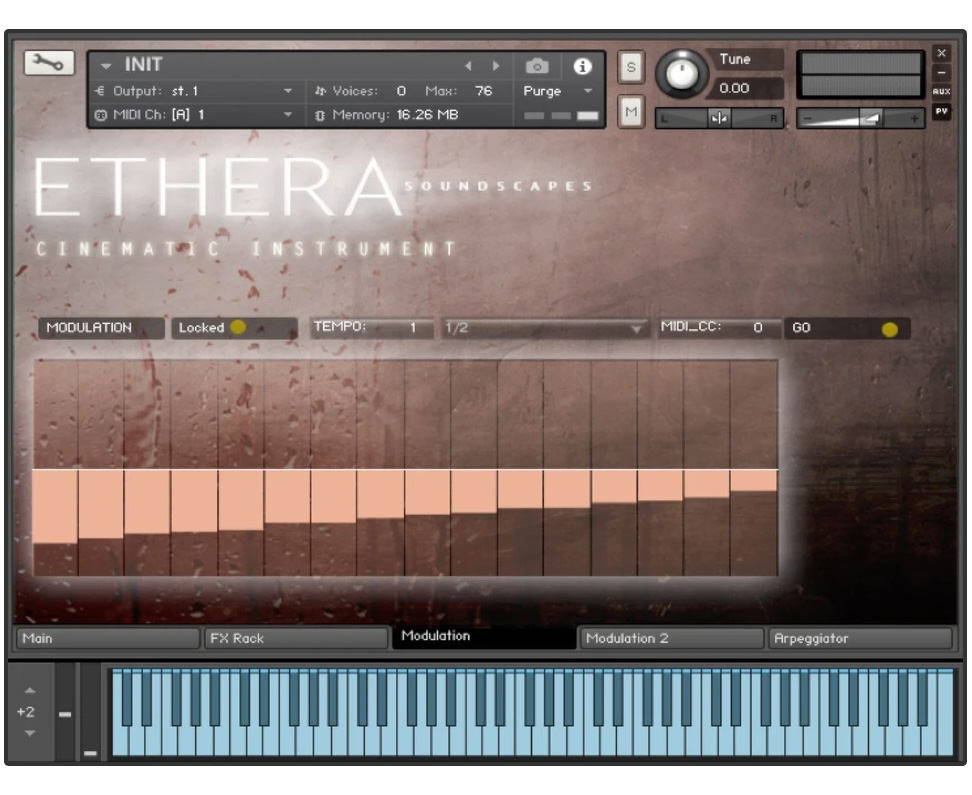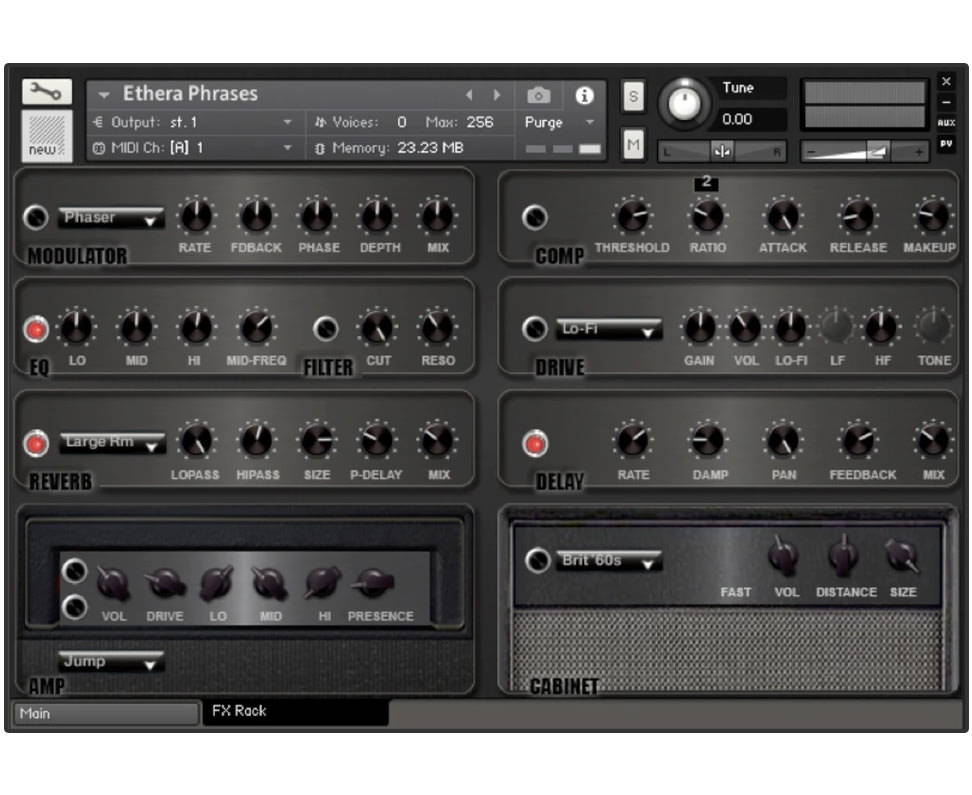 Ethera Soundscapes V1.2 takes you into an amazing world of stunning male and female voices, synths and ambient sounds for your cinematic and electronic compositions. A massive 16.68GB library created for soundtrack producers everywhere. It is armed with a custom Kontakt GUI and over 500 Kontakt patches.

Ethera Soundscapes consists of three instruments in one:

First, there is a sublime vocal library with both a male and female voice which is based on the critically acclaimed Ethera Vocal library with the phrases and phonemes inclined toward the cinematic.

The second library is an atmospheric ambience collection with patches that can evoke anything from everyday experiences to shocking horror and grandiose beauty.

Lastly, there is a massive bank of custom made synth instruments designed specifically for the soundtrack creative. There are leads, pads, arps and much more all with a bespoke interface that allows the user to customise or to create brand new sounds. There is even an arpeggiator and fx rack.

Ethera Soundscapes Version 1.2 contains the following features:

- Ethera Phrase Builder Legato ( Time Mode 90 Bpm ) With Keyswitch
- Ethera Phrase Builder Polyphonic With Keyswitch
- Ethera Slow Legato Crescendo
- Ethera Vocal Arpeggiator
- Waveforms Synth
- Synth Presets
- Over 16GB of 24bit 48khz Compressed Kontakt NCW format samples
- Inspirational Collection Of Original Vocal Phrases Organised by Key & tempo
- Hybrid Organic Wavetable Synth With Sample Grain Control
- 2 Midi Assignable Modulations
- Arpeggiator With 6x Play Mode
- Scripted Legato & Portamento Vocal Voxel
- Voxel & Phoneme Sustains
- Voxel & Phoneme Controlled By Mod Wheel
- GUI with Easy To Use Controls & Fully Automated Midi Learn Controllers
- Fx Rack With Midi Learn
- Phrases With 2 Sync Modes & Legato Mode
- Two "Off-Set" Sample Start Controls on the Vocal Phrases
- Waveform Display
- Male Voice Patches
- Unique Voice Of The Vocalist "Clara Sorace"
- Roli Seaboard Supported
- Over 500 Presets


"We can't even begin to describe the intricacies of Ethera Sounscapes Vocal, Synth and Ambience scripts and soundbanks in so few words but between them, they open up more epic and evocative male and female vox, electronic tones and textural material possibilities that you'll know what to do with." Rated: 9/10 - Computer Music Magazine

"Overall I found this library compelling and extensive. It has an impressive array of eclectic elements and capabilities to customise, combine and recombine elements into interesting and evolving textures." - Sample Library Review

VAT will be calculated at checkout
GET 70% OFF THE ORIGINAL PRICE!
Buy Ethera Soundscapes V1.2 today and upgrade to Ethera Soundscapes V2.0
Simply use code ETHSS2UP in the checkout anytime you wish to upgrade to V2

IMPORTANT: ETHERA Soundscapes V1.2 requires the FULL version of Kontakt 5.6.0 or higher.
This product will will not work with the FREE Kontakt Player.

Download Size:
RAR Files 1-13 are 953MB | RAR File 14 is 894MB